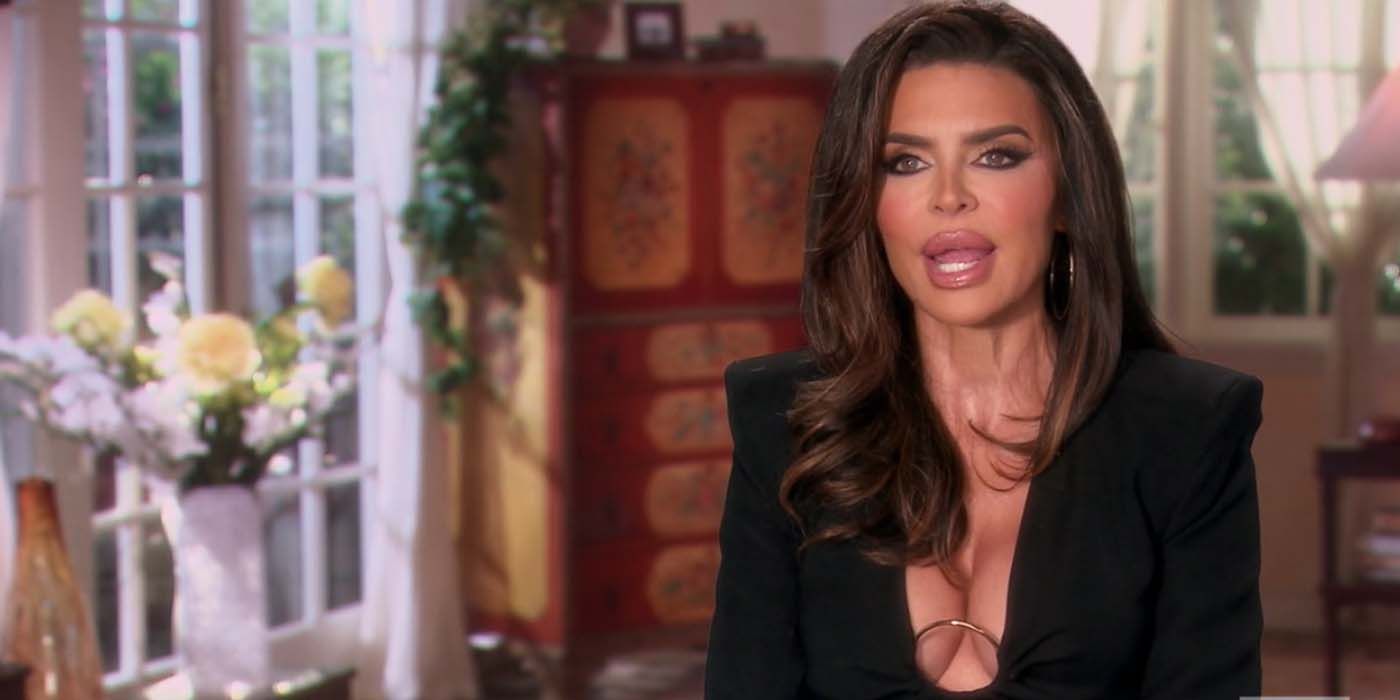 Summary
Lisa Rinna's departure from The Real Housewives of Beverly Hills has sparked speculation that she was fired, despite claiming to have left voluntarily.
Fans believe that Lisa's controversial behavior and on-and-off camera meltdowns in RHOBH season 12 contributed to her exit from the show.
Lisa's comments to the press and her negative social media posts suggest that she did not leave the series on good terms and may have been let go due to the controversy she generated.
Lisa Rinna's time on The Real Housewives of Beverly Hills has finally ended, but while she says she voluntarily left the series, fans believe Lisa was kicked to the curb. RHOBH season 13 will return to Bravo, but one of the most iconic cast members will be missing. When Lisa and Eileen Davidson became Bravo's newest housewives for RHOBH season 5, they were welcomed with open arms. While Eileen only lasted through RHOBH season 7, Lisa's exposure grew as she feuded with more women and solidified close friendships with Kyle Richards and Erika Jayne.
Despite her strong trajectory, Lisa was on thin ice with viewers when RHOBH season 12 premiered in mid-2022. Between her on-and-off camera meltdowns and bullish behavior towards Sutton Stracke and Kyle's sister Kathy Hilton, there was agreement Lisa did not deserve to return for RHOBH season 13. Lisa confirmed RHOBH season 12 would be her last in early January 2-23; Lisa's short-lived co-star Diana Jenkins announced her exit just days later. Although Lisa has claimed she walked away from the hit Bravo series after eight years, fans think Bravo ultimately brought the ax down on Lisa's housewife stint.

Related: Why Diana Jenkins Was RHOBH's Worst One Season Housewife
Lisa Rinna Baited RHOBH Producers To "Put Her On Pause"
At the RHOBH season 12 reunion in October 2022, Kathy revealed two interesting tidbits when she and Lisa finally came face-to-face: Lisa was not only the "biggest bully in Hollywood" but allegedly fabricated storylines because her contract was about to expire. Lisa later confirmed that her contract with Bravo did end after RHOBH season 12. Still, Reddit users believe that Lisa was quietly fired after she taunted executive producer Andy Cohen to "put her on pause" at the reunion.
"Rinna was so firmly entrenched in her contempt and bitterness, how exactly were producers supposed to redeem her?" one Reddit user wrote after u/sunnyd889 shared screenshots of Lisa's Instagram Stories. "[Lisa] was getting in the way of production and interfering too much in storylines outside the show," another RHOBH fan commented.
Lisa Rinna Has Bashed RHOBH Non-Stop Since Her Exit
While her social media posts prove that Lisa didn't part ways with RHOBH as amicably as Bravo claimed, Lisa's comments to the press indicate to RHOBH fans that she was fired after the controversy she generated last season. Although Lisa told Interview Magazine that she left the series because she "f****** hated" being a housewife and reiterated that she was edited unfavorably, Reddit users like u/hennycabbagehead believe that Lisa would never willingly let go of the housewives' six-figure salary. Lisa may eventually go to other reality shows like Marriage Boot Camp or The Real Housewives Ultimate Girls Trip.
Whether Lisa quit the series after RHOBH season 12 or was fired behind the scenes, there's no doubt that her departure will be felt when RHOBH season 13 premieres. Although Diana and Lisa won't be around to support Erika, rumors that multiple former housewives like Kim, Brandi Glanville, and fan favorite Lisa Vanderpump have been approached to take their diamonds back have circulated for months. While The Real Housewives of Beverly Hills season 13 is still far away, the long-awaited cast shakeup has just begun.

More: Why Garcelle & Lisa Vanderpump's Dinner Teases RHOBH Season 13 Return
Sources: u/sunnyd889/Reddit, Interview Magazine, u/hennycabbagehead/Reddit