Summary
Brian Dunkleman left American Idol because he felt he wasn't doing his best work and didn't want to be a TV host. He also had issues with the way the show treated contestants and had a strained relationship with Ryan Seacrest.
Rumors that Brian was fired were confirmed by producers years later, providing him with closure and relieving him of considering it the biggest mistake of his career.
Since leaving American Idol, Brian has had a career in acting and stand-up comedy, appearing in shows like Friends and Ghost Whisperer. He has also hosted Family Feud Live and started his own podcast and is active on social media.
Brian Dunkleman was Ryan Seacrest's co-host on American Idol season 1, but he left the show in 2002. It was considered a mistake when Brian, now 51, quit the hit series. However, Brian had no hosting experience, and he felt he was not doing his best work on the show. He never wanted to be a TV host – he wanted to be an actor or a comedian. He also did not like the way that American Idol treated the contestants. Furthermore, Brian didn't have a good relationship with Ryan and confessed that they almost came to blows following a heated confrontation about their on-air banter.
Rumors began that Brian quit American Idol before the show could fire him. Producers confirmed this theory many years later during the American Idol reunion show in 2016. Brian felt relieved that the decision to leave the show was not wholly his, so he no longer had to consider it the biggest mistake of his career. Brian had struggled with depression and anger because of it, but he finally got the closure he needed to be at peace with his decision.
Brian Dunkleman's Career Since Leaving American Idol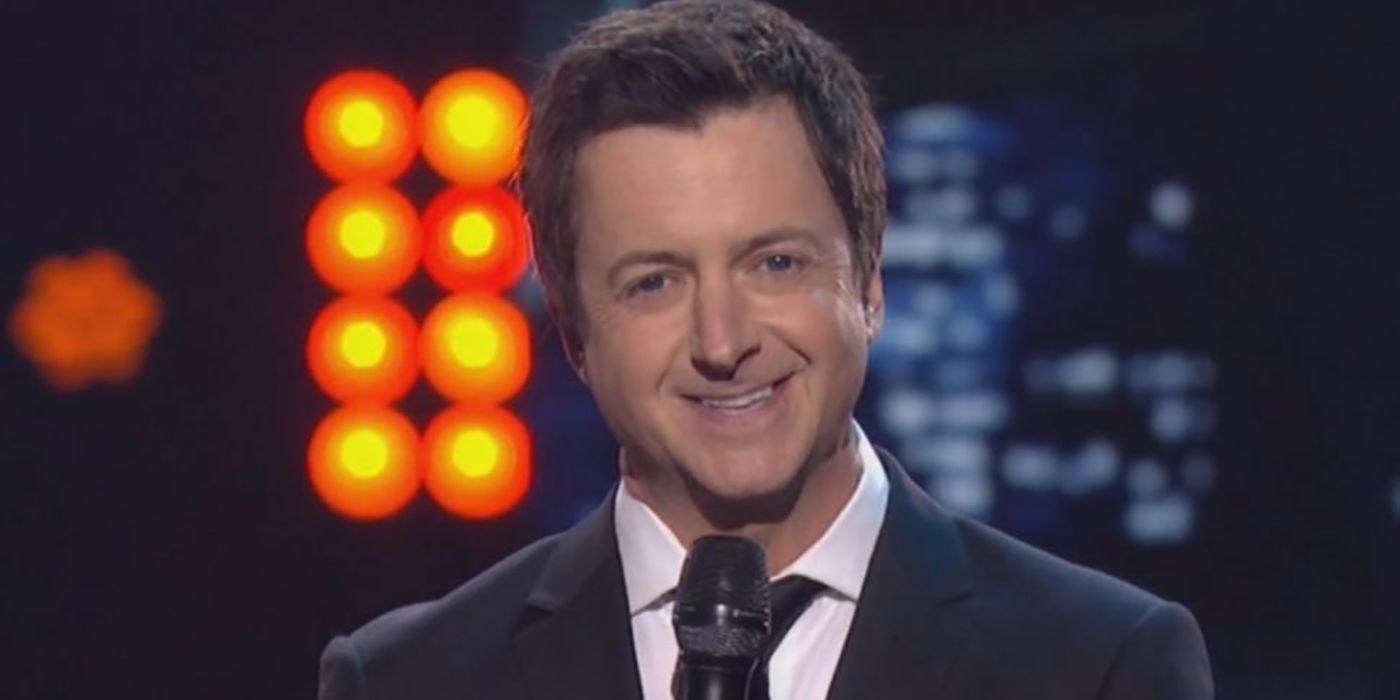 Before hosting American Idol, Brian appeared in the Friends season 6 episode titled "The One With The Ring," playing a man who buys an engagement ring that Chandler wants to give Monica. He had roles in Ghost Whisperer, Las Vegas, Two Guys and a Girl, and NYPD Blue. In 2008, he appeared on Celebrity Fit Club season 6, a weight-loss show where he lost 15 pounds and won the grand prize with his team. He regularly performs stand-up in Los Angeles.
Brian Has Struggled In Show Biz After American Idol
According to his Instagram account, Brian is an actor and stand-up comedian. He has also hosted Family Feud Live in Las Vegas and Atlantic City. In 2019, news broke that Brian was driving for Uber to make money. Although some media outlets attempted to shame him for it, Brian explained that he was working hard to make money to support his son and be there for him. The TV personality started the DunkleVision podcast in 2021, and American Idol alum Justin Guarini was his first guest.
Meanwhile, Brian is also very active on Twitter, tweeting commentary about football and other topics and his Dunkyoke karaoke videos, which also appear on Instagram. In August 2021, Brian released the trailer for a documentary about his life, Dunkleman. The documentary's tagline reads, "From American Idol host to Uber driver. It's the stuff dreams are made of."
Brian is a talented comedian who deserves to be known for more than leaving American Idol season 1. While making ends meet as a freelance actor and comedian is difficult, he's making it work. Hopefully, comedy fans will see much more from Brian in the future.
Sources: Brian Dunkleman/Instagram, Brian Dunkleman/Twitter, Briandunkleman.com