Summary
Big Ed Brown reveals Jovi Dufren's secret about texting a stripper, causing an argument with Yara Zaya on 90 Day: The Last Resort.
Angela Deem supports Yara and criticizes Jovi's behavior, expressing her disappointment.
Big Ed's hypocritical actions and possible selfish motives contribute to the drama and tension among the group.
Big Ed Brown from 90 Day: The Last Resort told Yara Zaya about Jovi Dufren's plans with a stripper. The popular reality TV spin-off has featured a lot of drama across the season, but things truly boiled over in the last few weeks. In the previous episode of 90 Day: The Last Resort season 1, Jovi took Asuelu Pulaa and Ed to a strip club, hoping to have a great boys' night out. However, Ed asked for Liz Woods' permission, which led everyone to know about their little strip club outing. At the time, Yara felt her husband was stupid for hiding the truth.
A new sneak peek of 90 Day: The Last Resort shows Big Ed revealing another of Jovi's secrets. The 58-year-old man says (via ET), "Can you ask Jovi who he was texting last night?" He adds, "Some stripper in Jamaica." Yara immediately connects the dots and asks if she was the same woman he traveled with before.
While Jovi hesitates, he eventually admits that it was the same lady. Yara asks, "What is so bad about your f***ing relationship that you need to always hang out with strippers?" An ashamed Jovi has no answer, leading Yara to toss her drink in his face and walk away.

Related: 20 Best Reality TV Shows Right Now
90 Day Fiancé's Angela Deem Sides With Yara Instead Of Jovi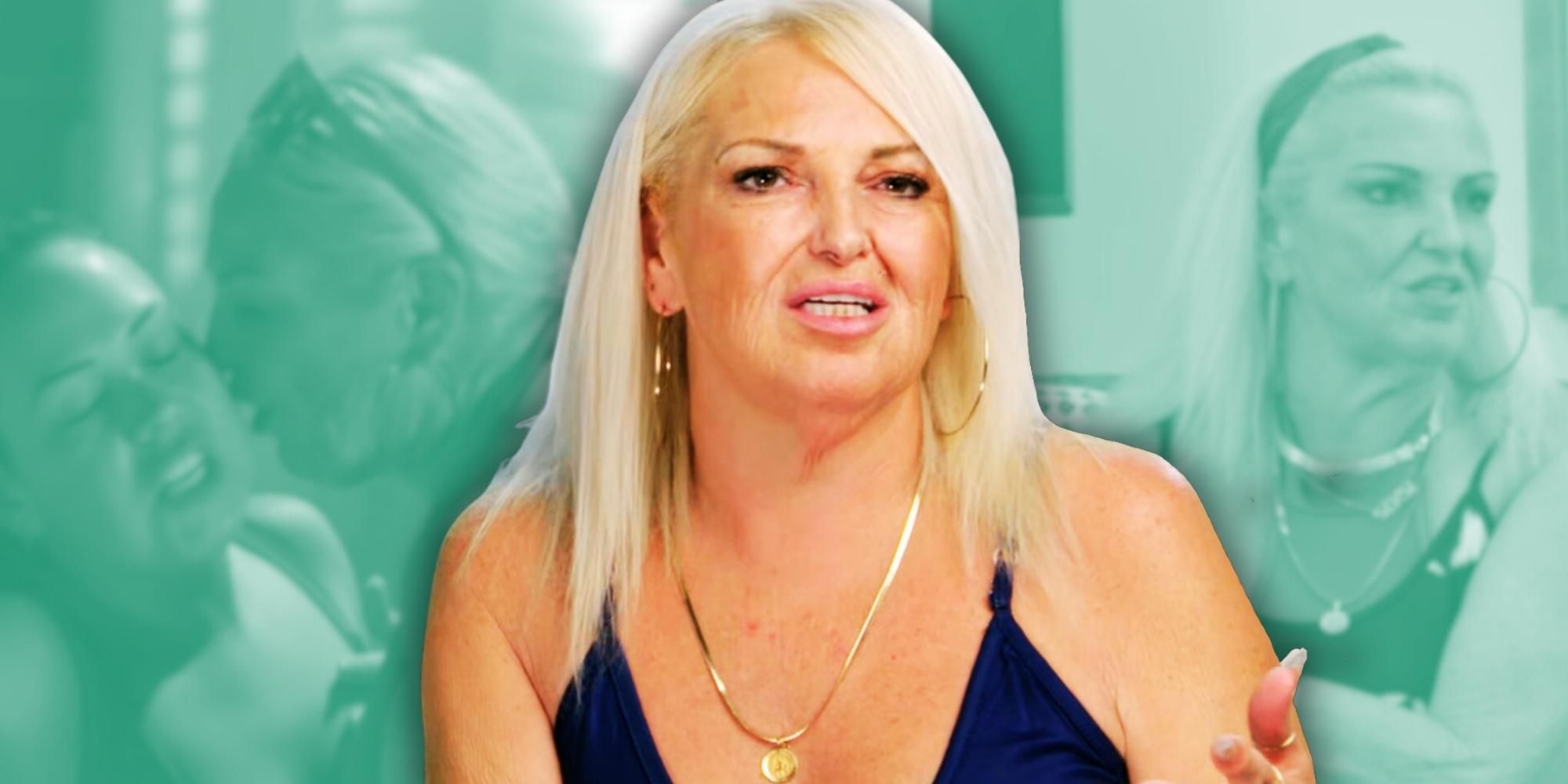 Surprisingly, Angela Deem takes Yara's side, despite being Jovi's friend. She claims that Jovi's actions weren't "funny" and she doesn't like what he did. The 57-year-old meemaw tells the cameras, "I just wanna hug Yara and just comfort her." Angela is baffled to see Jovi's real personality and can't fathom his stupidity. She adds, "I've not seen that side of Jovi, and I don't know if it's a hangover, but I am very upset." Angela shares that she isn't happy about how her drinking buddy, Jovi, treated Yara. She gives him a public warning and says, "Watch yourself 'cause meemaw is listening."
The strip club situation has proved two things. Big Ed was a big hypocrite for outing Jovi when he was also seeing naked women at the strip club. He could've inspired Jovi to open up to Yara about the stripper's text. Instead, the San Diego man chose the worst possible approach and caused Yara and Jovi to have an embarrassing fight. Jovi claimed that he never wanted to do anything but ask the woman if she was in Key West so she could party with them. However, the way in which Big Ed revealed the plans made it sound like Jovi intended to cheat on his wife.
From another perspective, Big Ed was likely honest for selfish reasons. He probably sold Jovi out to pretend that he was the most genuine man of the three. Liz has doubted Big Ed a lot in the past. Therefore, he could have revealed the secret to get in her good books and make his girlfriend proud. Big Ed could've also done it to create more drama. He probably knew it was a harmless lie that would make for an entertaining onscreen moment. He stirred the pot so he could be part of another viral clip and at the center of the drama on 90 Day: The Last Resort.
90 Day: The Last Resort airs Mondays at 9 p.m. EDT on TLC.
Source: ET/YouTube