Image Comics most famous character, the demonic Spawn, is set to appear in one of the company's current ongoing series, Killadelphia – but he won't be alone. Joining him in the pages of the Eisner Award-nominated series will be characters including Savage Dragon, Blacula, and none other than Count Dracula himself.
As revealed by Image, Killadelphia #31 – from writer Rodney Barnes, with art by Jason Shawn Alexander – continues the series' "war between Heaven and Hell," by adding a surprising mix of iconic characters into the conflict.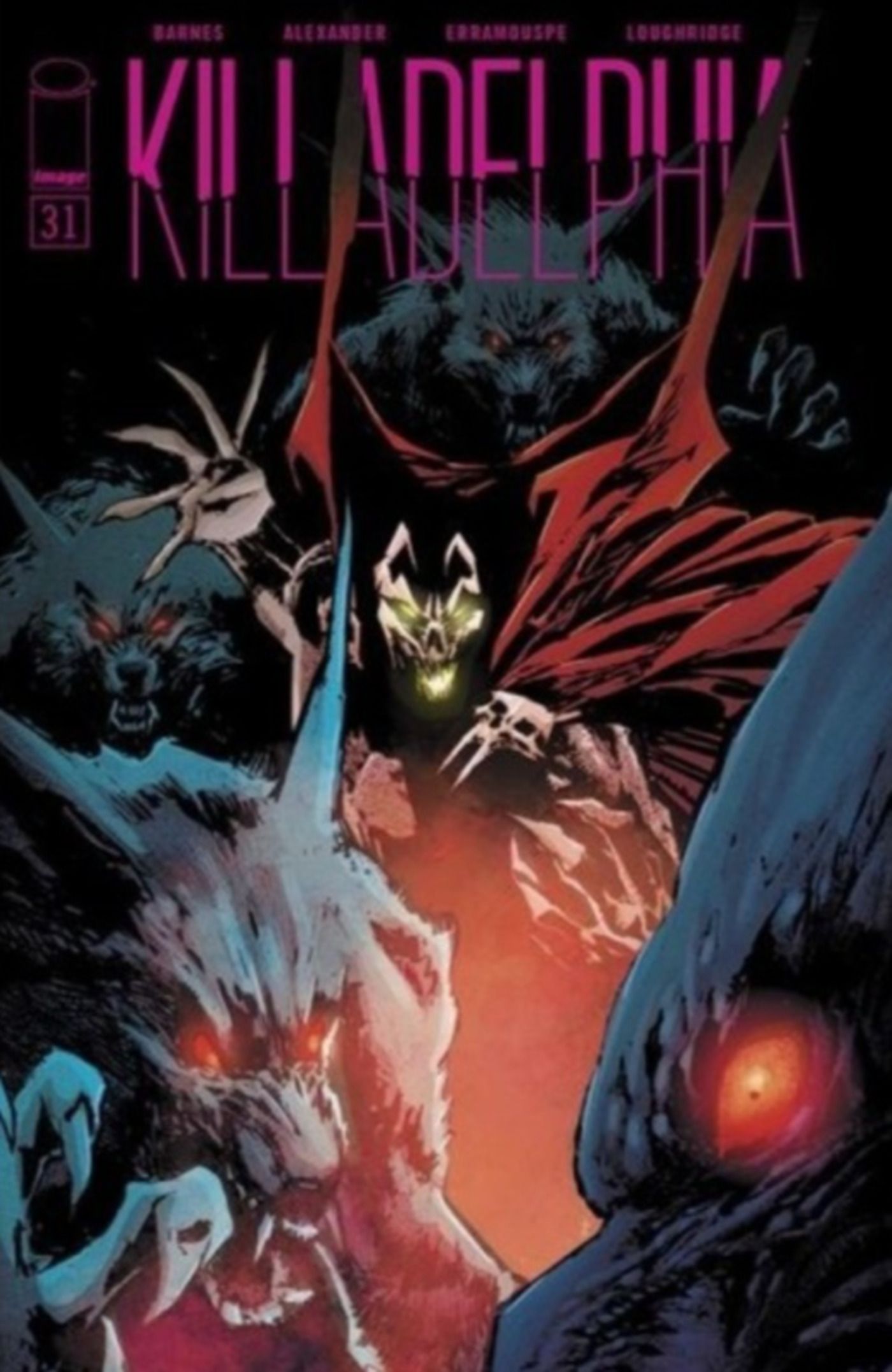 The upcoming arc promises to "weave into the tapestry of a larger universe when Todd McFarlane's greatest creation crosses over," with Spawn joining the fray of Killadelphia's battle between vampires and Philly detectives.

Related: "Venom Was a Happy Accident": Venom Only Exists Because Todd McFarlane Hated Spider-Man's Costume
Several Famous Vampires Are Joining The Killadelphia Canon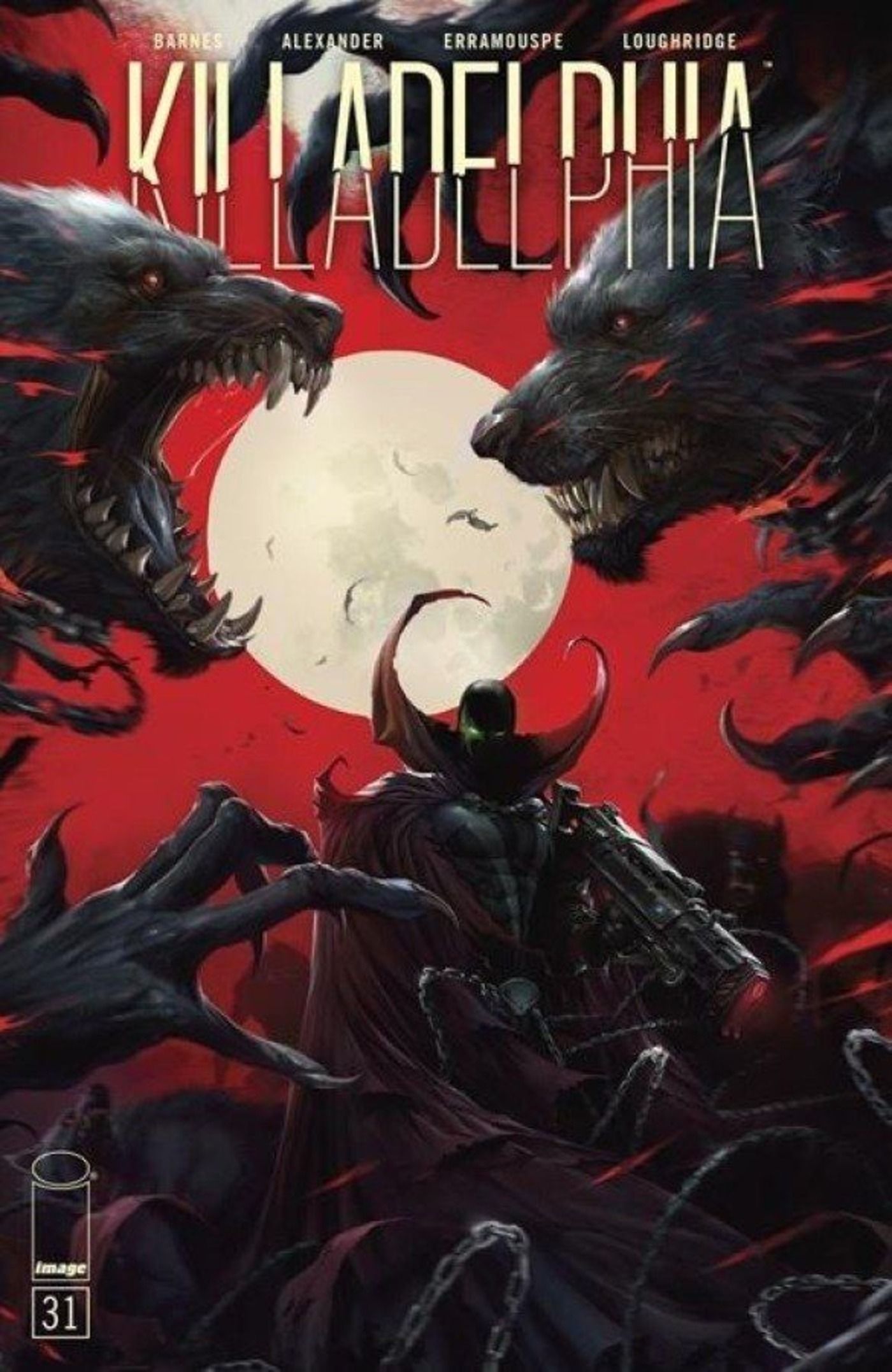 Since it began in late 2019, Killadelphia has proved to be one of the most inventive titles on Image Comics' current roster. Beginning as the story of a small-town cop returning to his native Philadelphia after his father's death, over the course of thirty issues the series has become a cosmic struggle between the forces of good and evil – with the latter represented by an army of vampires, commanded by undead U.S. Presidents, including John Adams early in the series run, and later, George Washington himself. Spawn's shock appearance at the conclusion of Killadelphia #30 was a game-changing cliffhanger, one that will propel the series to its next level.
Ahead of the release of Killadelphia #31, Image has teased, "a fleet of iconic characters ready to join in on the action," with Dracula, the 1970s blaxploitation take on the character, Blacula, and another of Image Comics' most enduring original characters, Savage Dragon, who debuted alongside Spawn in 1992 when Image began publishing both titles. Notably, Savage Dragon's decades-long run was written entirely by creator Erik Larsen – so it will be particularly interesting, and exciting, to read Rodney Barnes' take on the character, and see how all of these characters fit into the Killadelphia landscape, and what it all means for the series moving forward.
Spawn Will Change Everything In Killadelphia Moving Forward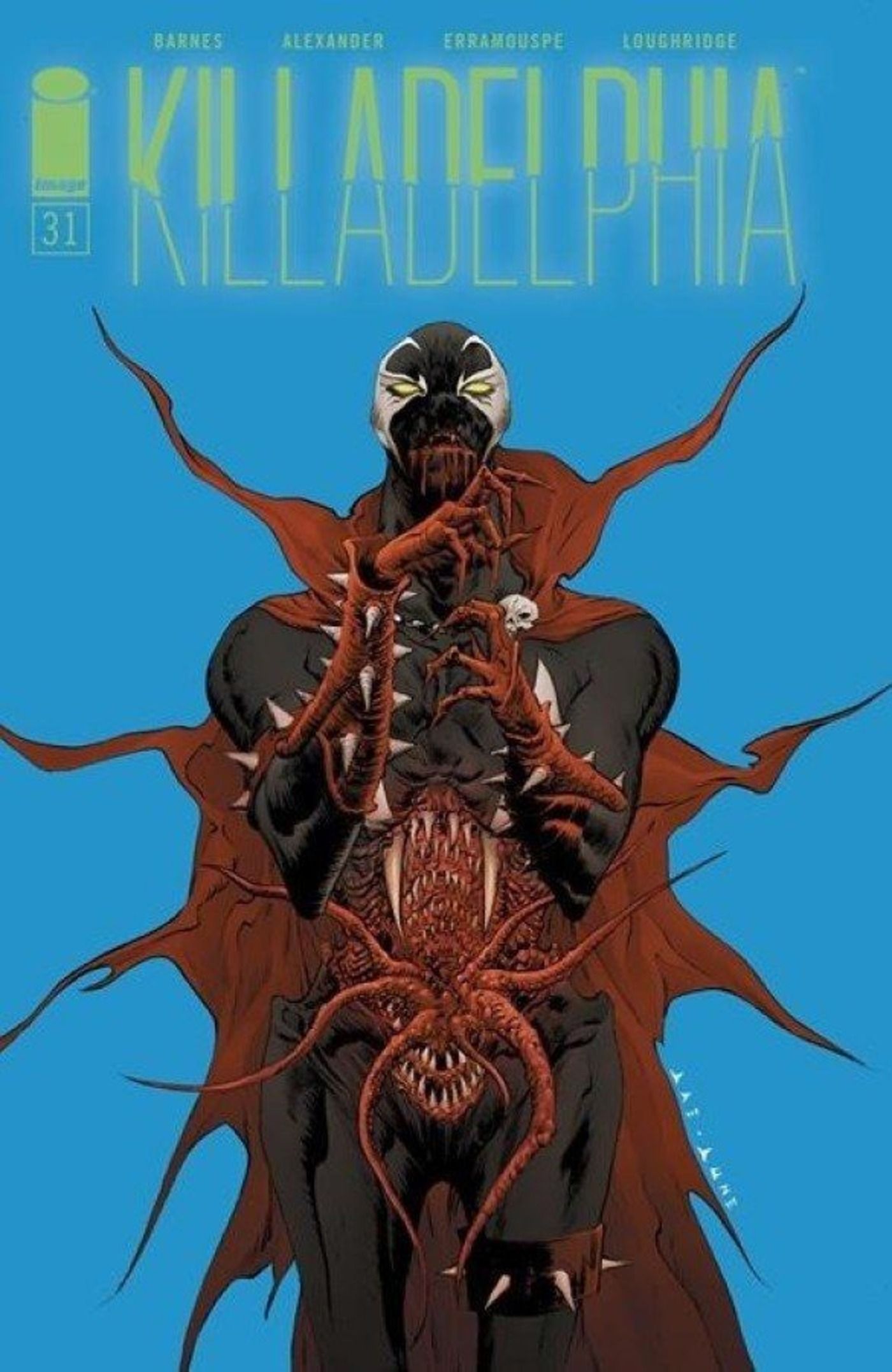 How each of these characters, each legendary in their own ways, impact the ongoing story of Killadelphia will unravel and become clear over the next several months. "It's tough to convey how excited I am about this story arc," writer Rodney Barnes said of the upcoming issues. "Big thanks to Todd McFarlane and Erik Larsen for lending us their creations," said Barnes. "Also thanks to MGM studios for allowing Blacula to visit the city of Philadelphia." First and foremost though, Image Comics promised that Killadelphia's breakout character SeeSaw will be put to the test when he faces off against comics' greatest anti-hero," Todd McFarlane's Spawn.
Source: Image
Killadelphia #31 will be available November 15, 2023 from Image Comics.