Summary
"Scary Island" was the most iconic and wildest trip in RHONY history, filled with raw and unfiltered drama that kept viewers on the edge of their seats.
Kelly Bensimon's erratic behavior provided shocking and entertaining moments, as she was paranoid and thought Bethenny was out to get her, blurting out nonsensical things and referencing random celebrities.
Surprisingly, Sonja Morgan became the voice of reason, trying to put things into perspective and prevent further attacks on Kelly, while Jill Zarin made a surprise visit that added more drama and ended the trip on a cliffhanger.
The Real Housewives of New York City cast trips are the best parts of the show, but none have topped the iconic "Scary Island" vacation from RHONY season 3. This was one of the franchise's best seasons, and the RHONY women delivered raw, unfiltered drama. The tropical getaway started as a calm, peaceful vacation but became one of Real Housewives' wildest trips. As RHONY season 15 likely won't air until summer 2024, it's time to revisit past seasons.
This vacation came at an emotional time for original RHONY star Bethenny Frankel. She was engaged and pregnant, which should have made for a happy time, but her father had recently passed away as the seminal trip approached. Though Bethenny was at a low point, the trip was still meant to be a reprieve as Ramona Singer, Sonja Morgan, Alex McCord, and Kelly Bensimon joined Bethenny in St. John in the U.S. Virgin Islands. The RHONY stars were whisked away to paradise, but the trip was anything but relaxing. The trip spanned three episodes of RHONY, each packed with more drama than the next.

Related: Why Fans Are Sad Ramona Singer Is Done With RHONY (& Why They Aren't)
Kelly Bensimon's Erratic Behavior Was Entertaining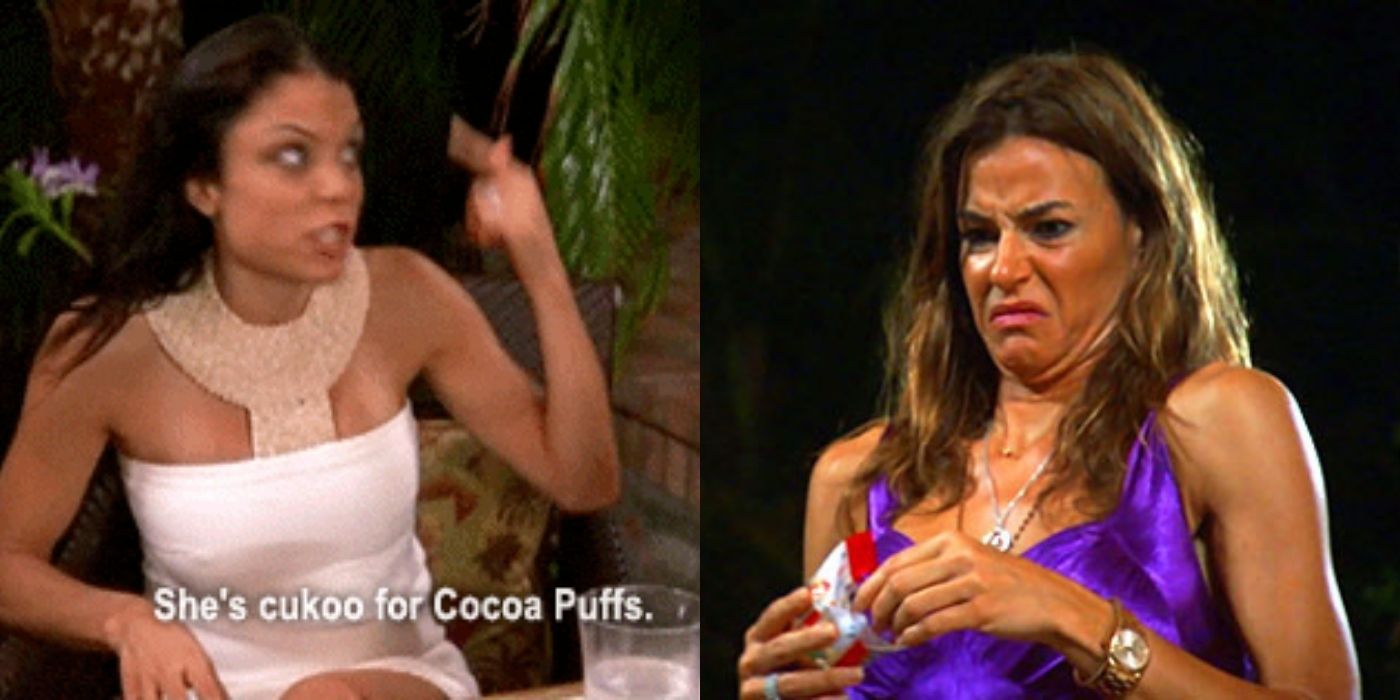 Kelly's erratic behavior was central to the "Scary Island" trip, as she was paranoid and thought that Bethenny was out to get her. Bethenny cooked dinner for the group, and Kelly thought it was poisoned. Kelly was also horrified when she received a gift bag from Bethenny containing Skinnygirl products. The RHONY ladies couldn't communicate with Kelly because she blurted out things that didn't make sense as she referenced celebrities like Gwyneth Paltrow and Al Sharpton. What came out of Kelly's sugar-infused mouth was genuinely shocking and entertaining.
Bethenny Frankel Had The Best One-Liners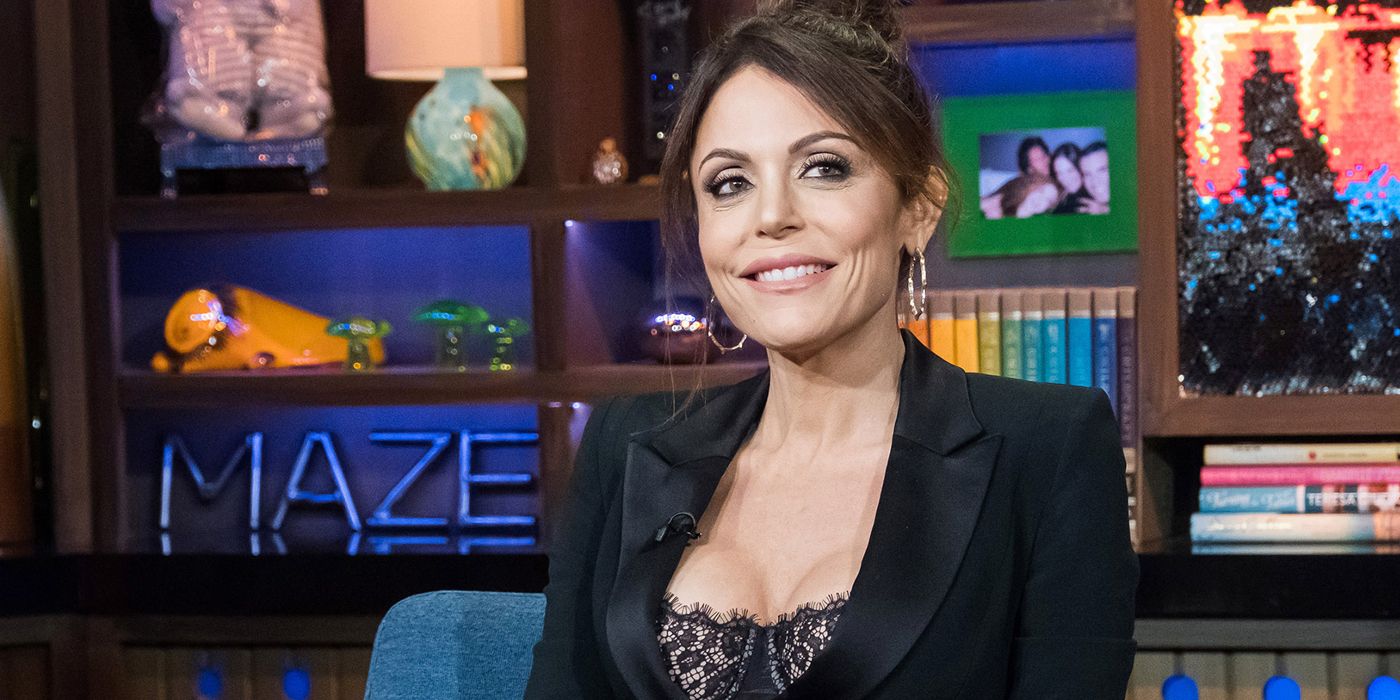 After grieving her father's death, Bethenny was vulnerable on the "Scary Island" trip. As the trip went on, Bethenny grew tired of Kelly's nonsense. On the yacht, they had a pointless argument over whether Bethenny was a cook or a chef. The drama escalated at the infamous dinner party, where the episode's best moments happened.
Bethenny called Kelly "Cuckoo for cocoa puffs," responding to her antics at the table. Kelly mentioned that she was nervous about coming on the trip and made herself sick. Bethenny famously shouted, "GO TO SLEEP," and the quote became one of her most famous catchphrases ever.
Sonja Morgan Became The Voice Of Reason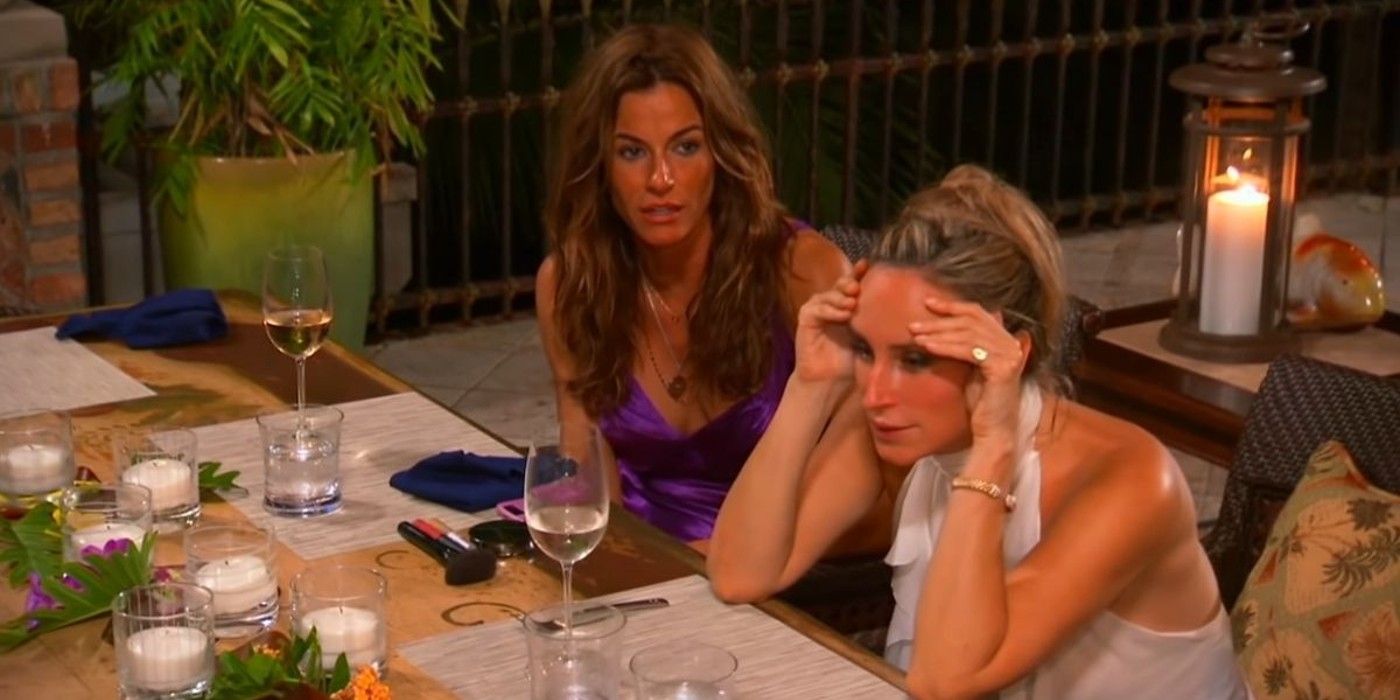 It was shocking to see Sonja as the RHONY voice of reason on "Scary Island." While the ladies were on the yacht, Ramona, Bethenny, and Alex went to another boat to escape Kelly's chaos. They had a private moment with the "OGs" to let loose and have fun, which Ramona famously called "turtle time." When Kelly unleashed on the women, Sonja was her biggest supporter. She put things into perspective by saying, "The four of us are actually sane and she's crazy, and now we're picking on her." Sonja wanted to stop everyone from attacking her and making the situation worse.
Jill Zarin Made A Surprise Visit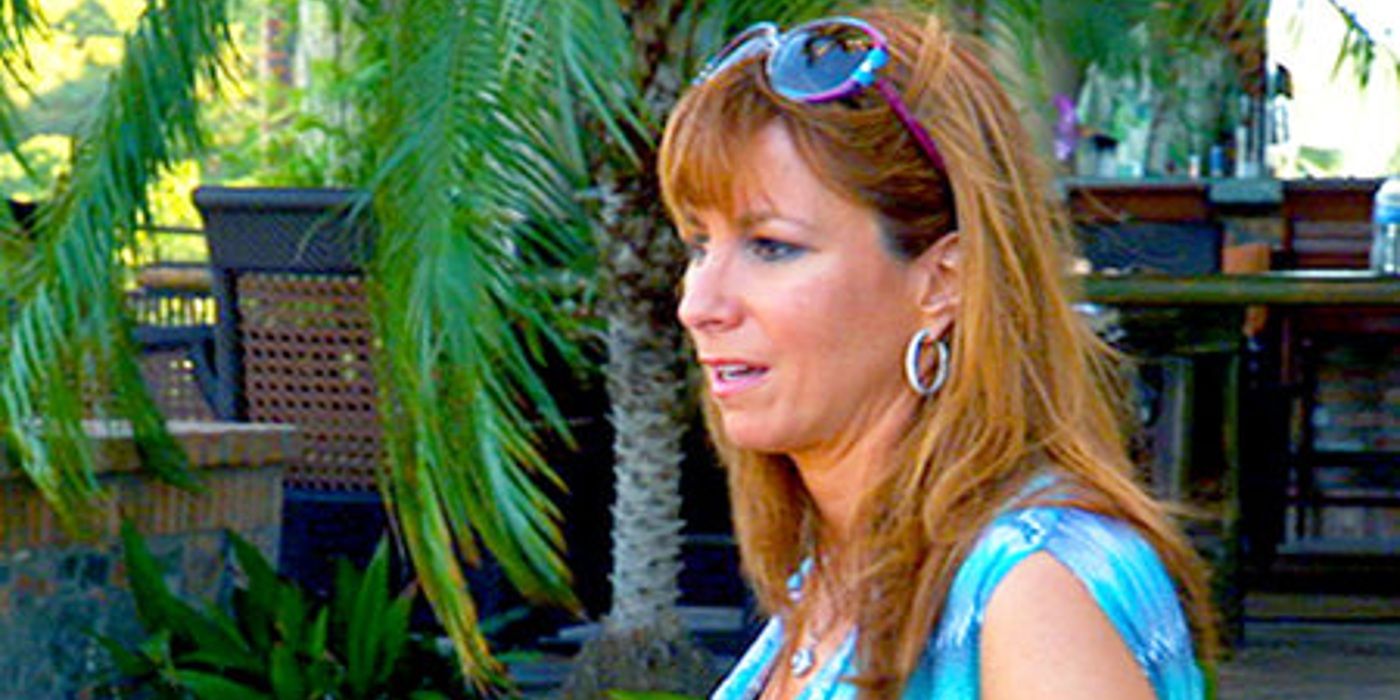 Lastly, Jill Zarin unexpectedly crashed the RHONY "Scary Island" vacation. It happened after Kelly was sent home by producers, and the ladies finally had some peace. Even though Jill was invited on the trip, Ramona didn't expect her to attend. Jill's iconic greeting, "Surprise!" made Alex anxious, as the two weren't in a great place in their friendship. Alex told Jill, "There's been enough drama," and even broke out in hives. Jill stopped by, hoping to reconnect with Bethenny, but Bethenny wasn't thrilled to see her former friend either. The RHONY "Scary Island" trip ended on a cliffhanger, all thanks to Jill, who had the last word.