Summary
Night Swim is a horror movie about a retired baseball player and his family who are haunted by a malevolent force in their new house.
The film is directed by Bryce McGuire and produced by horror legends James Wan and Jason Blum.
McGuire discusses collaborating with Wan and Blum, highlighting their different but valuable contributions to the project.
Night Swim follows Ray Waller, a recently retired professional baseball player, and his family. When Ray, who is suffering from a degenerative illness that ended his career, and his family move into a new house, he convinces his wife Eve that they should fix the pool in the backyard for the kids and do physical therapy. However, a dark secret in the house's past will release a malevolent force that haunts the family, pulling them into an inescapable horror.
Night Swim is directed by Bryce McGuire, who also wrote the screenplay. The horror movie is based on a short film by McGuire and Rod Blackhurst. Night Swim is produced by horror legends James Wan and Jason Blum. The movie stars Wyatt Russell, Kerry Condon, Amélie Hoeferle, and Gavin Warren.

Related: Night Swim Trailer: James Wan's New Horror Movie Makes Swimming Pools Horrifying
Screen Rant spoke with Bryce McGuire while at New York Comic Con about his upcoming movie Night Swim. He explains his initial hesitance to adapt his short film into a full feature. McGuire also discusses working with Wan and Blum, including what each brought to the table as producers.
Bryce McGuire Talks Night Swim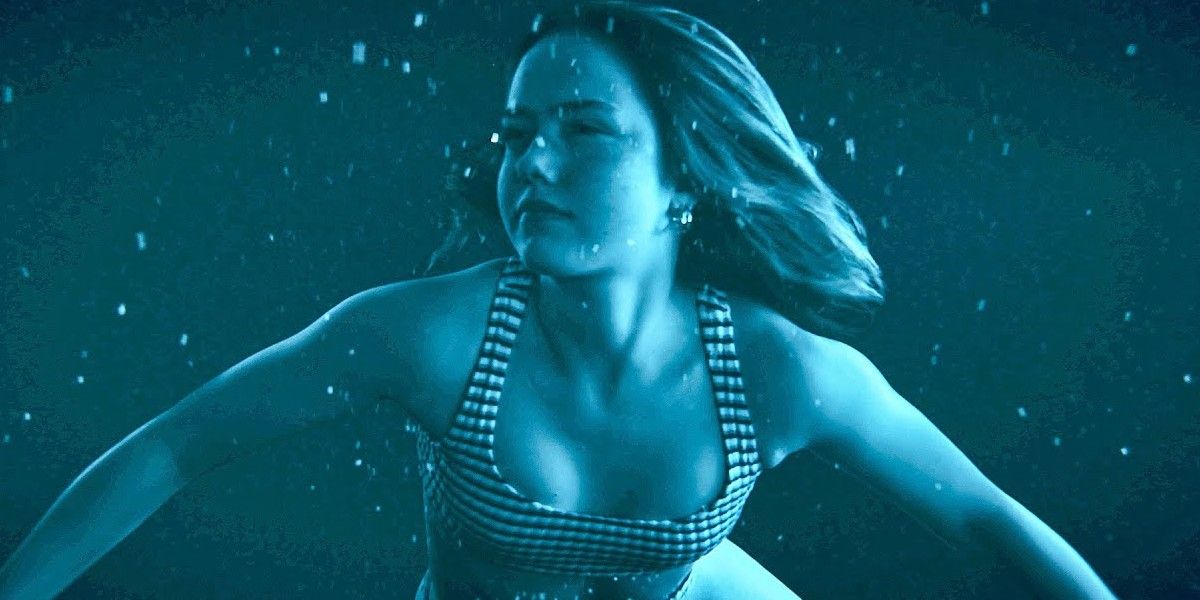 Screen Rant: Can you talk about collaborating with some of the biggest names in horror right now, like Jason Blum, and what you learned from that experience?
Bryce McGuire: Jason Blum, James Wan, two legends, right? Two giants in what they do. Both bring something very different, but working with James Wan, for instance, was incredible because he's a filmmaker himself, right? So he's always going to be supporting you as a director. But he's so excited. He's so collaborative. He's like a kid that's like, "What if we did this? And this would be so scary if we did this." Everything's just in the process, trying to make something awesome and scary. And he's very hands on and in it with you.

Jason is just a titan that knows how to get shit done at every level. He knows how to make things happen when they seem like they're impossible to happen. And I think with Blumhouse just the brand loyalty and just the way that fans respond to anything that comes out of that company is amazing to see. I think they just have such trust with the genre community that you get loved. You get brought into that family, and people are just excited to see what comes out of there. So extremely lucky to have both them.
That's so great. What were some of the challenges of expanding the short film into a full feature-length movie?
Bryce McGuire: Yeah, it's a good question. I can tell you that. I didn't even want to do it for about two or three years, because I was like, what's the idea here? It's a scary, cool movie, until I had the idea where it was more than just a scary cool movie. I'm probably not supposed to say exactly what that entails, but I will say that the teaser is just giving a very, very small glimpse of that concept. There's much more beneath the surface and I wasn't even that interested in making the feature until I knew I had that right idea. That was a full movie's worth of mythology and story and character journey, which is really important to me.
About Night Swim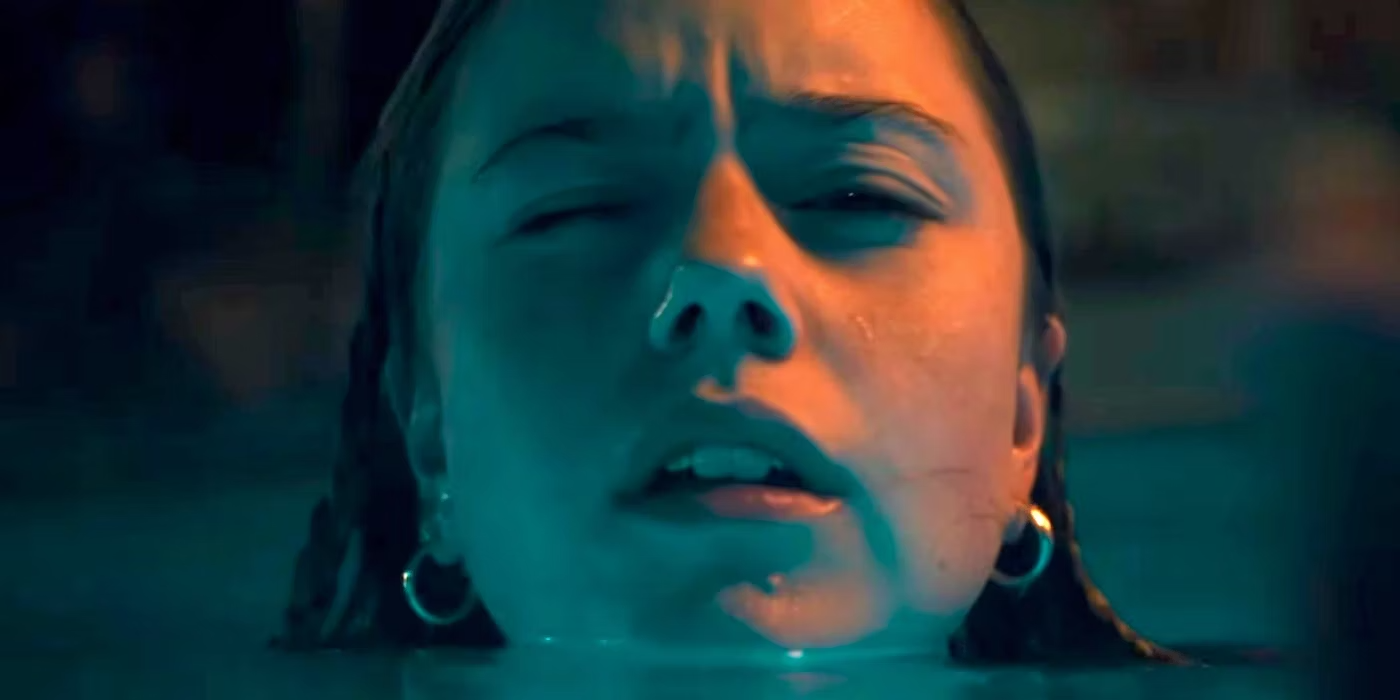 Based on the acclaimed 2014 short film by Rod Blackhurst and Bryce McGuire, the film stars Wyatt Russell as Ray Waller, a former major league baseball player forced into early retirement by a degenerative illness, who moves into a new home with his concerned wife Eve, teenage daughter Izzy and young son Elliot. Secretly hoping, against the odds, to return to pro ball, Ray persuades Eve that the new home's shimmering backyard swimming pool will be fun for the kids and provide physical therapy for him. But a dark secret in the home's past will unleash a malevolent force that will drag the family under, into the depths of inescapable terror.
Night Swim is scheduled to hit theaters on January 5, 2024.