Summary
Lady Gaga has caused a stir by dressing like Harley Quinn in real life, generating excitement on social media for her role in Joker: Folie à Deux.
Gaga's casting as Harley Quinn marks the second big-screen interpretation of the iconic DC antihero following Margot Robbie in the DC Extended Universe.
The upcoming film will delve into Harley Quinn's troubled backstory and her deep connection with Joaquin Phoenix's Joker character.
Pop singer and Joker: Folie à Deux star Lady Gaga has caused a stir after being spotted dressing like Harley Quinn in real life. Following on from 2019's critically acclaimed Joker, the unexpected sequel has cast Gaga as Dr. Harleen Quinzel, better known as Harley Quinn, a psychiatrist assigned to treat Joaquin Phoenix's Arthur Fleck who ends up forming a twisted romantic attachment to him. Currently scheduled to be released in October 2024, Gaga's casting marks the second big-screen interpretation of the iconic DC antihero, following on from Margot Robbie's turn in the role which began with 2016's Suicide Squad.
With a year still to go before her debut as the DC character in Joker: Folie à Deux, Gaga recently generated a wave of excitement on social media as images and clips emerged of her wearing an outfit featuring Quinn's trademark black and red color scheme. Check out just some of the reactions below:
Twitter user @CHISSGAGA shared a clip of the singer signing autographs for fans, saying "that's not lady gaga that's harley quinn."
Meanwhile, @cempaxochitlz shared an image of the star in her Harley Quinn-inspired outfit sporting a nearly identical caption.
User @allurequinn posted a side-by-side comparison of Gaga's outfit with the classic Harley Quinn look made famous by her appearance in Batman: The Animated Series.
What To Expect From Lady Gaga's Harley Quinn In Joker 2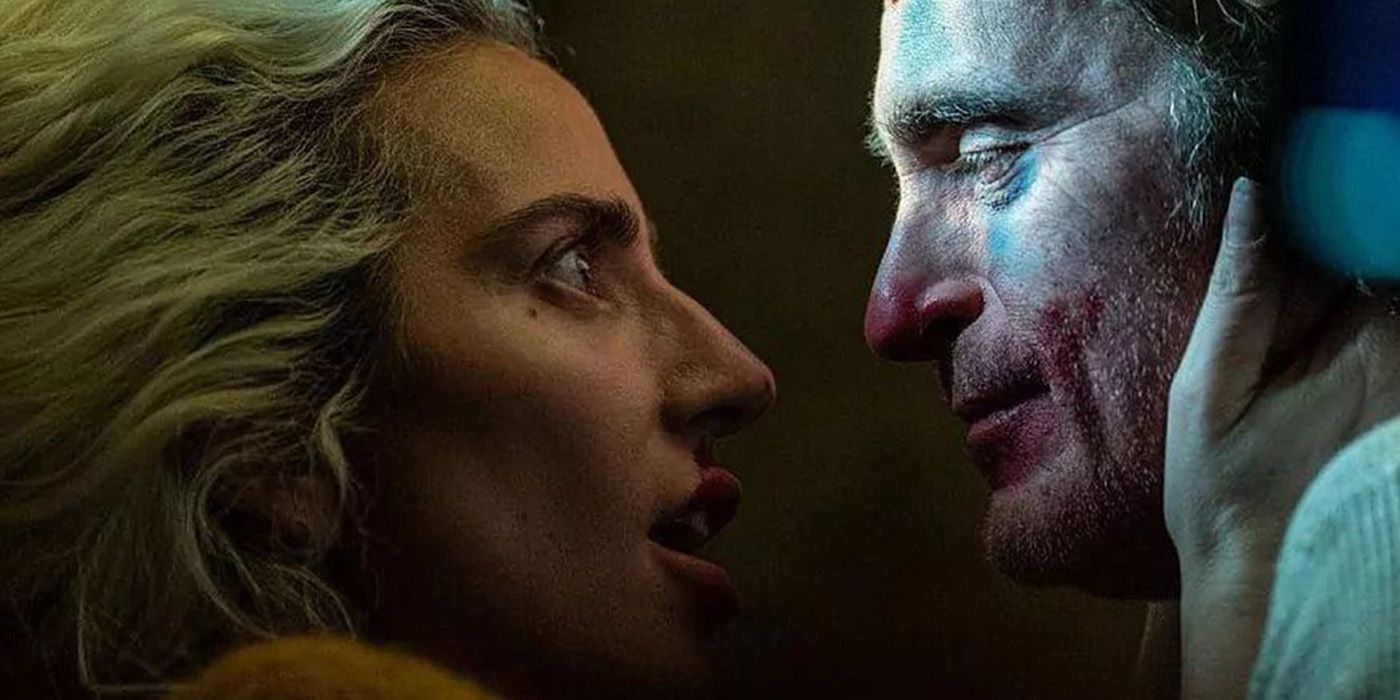 Unlike many other well-known DC characters, Harley Quinn is unique not only in her rapid rise to popularity but also owing to her origins as an original animated character rather than a comic book creation. First brought to life by the late Arleen Sorkin, who also helped inspire the character's creation, over the years several talented actors and voice artists have all lent their own spin on the role. While most audiences may now associate the role with Robbie's own live-action Harley Quinn, Gaga's casting promises to deliver another memorable take on one of DC's most beloved rogues.
In a surprising turn of events, director Todd Phillips has elected to turn Joker: Folie à Deux into a musical, something for which Gaga's own vocal talents are eminently suited. Yet as strange as this premise may seem at first, it fits perfectly with both Quinn's own deranged journey into the Joker's unique psychosis, and even the film's subtitle, which when translated from the original French means "Madness for Two." The musical aspect of Phillips' sequel potentially suggests that much of the story will be told through the lens of Quinn's own delusions concerning her deeply troubled patient.
While Harley Quinn's troubled backstory and relationship with the Joker was alluded to throughout Robbie's movies, Gaga's Harley Quinn appears set to deliver a far more in-depth look at her character's own tragic fall into madness. Whether her take on DC's clown princess of crime will generate the same level of critical acclaim as Phoenix's Joker remains to be seen, but the fan-favorite singer is already generating unprecedented levels of excitement for her DC debut in Joker: Folie à Deux.
Source: Various (see above)