BERLIN (AP) — A leader of the far-right Alternative for Germany said on Monday that her party is no longer a primarily eastern German phenomenon after a pair of strong state election performances in the country's more prosperous west, declaring that "we have arrived."
The 10-year-old Alternative for Germany, or AfD, is at its strongest in the country's former communist east. It hopes to emerge as the strongest party for the first time in three state elections in that region about a year from now.
However, co-leader Alice Weidel said gains for the party on Sunday in the western states of Hesse and Bavaria show that "AfD is no longer an eastern phenomenon, but has become a major all-German party. So we have arrived."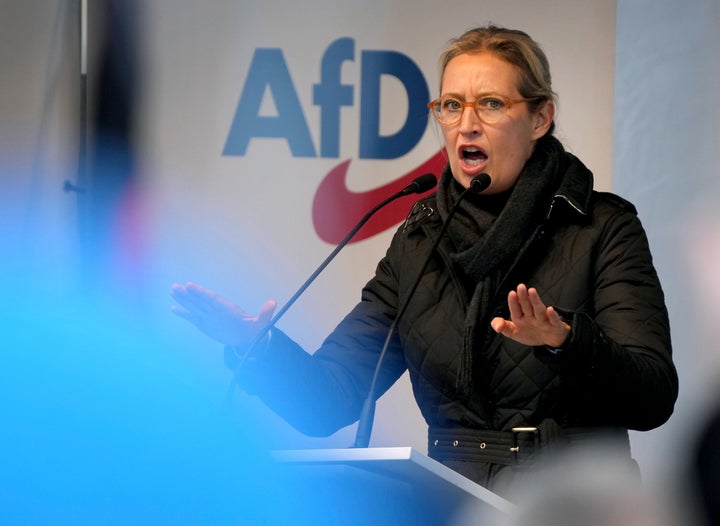 Germany's main opposition force, the mainstream conservative Union bloc, won the two elections in states it already led.
But AfD was one of the day's biggest winners, taking 18.4% of the vote to finish second in Hesse — the first time it has done so in a state vote in the west. It was also the party's best result so far in a western state election, beating its previous record of 15.1% in southwestern Baden-Wuerttemberg in 2016.
In Bavaria, it also made gains to finish third with 14.6%.
AfD was founded in 2013, initially with a focus against eurozone rescue packages. It gained strength following the arrival of a large number of refugees and migrants in 2015, and first entered Germany's national parliament in 2017.
Recent national polls have put the party in second place with support around the 20% mark, far above the 10.3% it won in the
last federal election
in 2021.
Other parties refuse to deal with it, while trading blame for the far right's strength.
Weidel argued that keeping up a "firewall" against AfD is "deeply undemocratic."
"I predict that disdain and contempt for Alternative for Germany, excluding it from government responsibility, won't be tenable in the long run," she said.