Summary
Brandan and Mary's relationship is filled with red flags, including obsession, control, and jealousy, which has been showcased on the show.
They have struggled financially and even got into debt, and it seems they are still facing money problems despite being married.
The couple is trying to take advantage of their 90 Day Fiancé fame by promoting themselves on Cameo, and they may be heading down a path of making bad decisions and seeking more attention like other controversial couples from the franchise.
90 Day Fiancé: The Other Way season 5 couple Brandan Denuccio and Mary Demasu-ay display a lot of red flags on Instagram. Eugene, Oregon, native Brandan met Canton, Philippines, native Mary on a dating app. They spent two years communicating with each other before Brandon flew to the Philippines to live there with Mary permanently. Brandan and Mary have an obsessive, controlling, and jealousy-ridden relationship that has been playing out for viewers to see this season. Before meeting, Brandan and Mary insisted on spending 24/7 together on the phone, a relationship trait everyone they knew found toxic.
Brandan also sent Mary $60,000 before he arrived in the Philippines to build a house for them. However, Brandan arrived abroad with only $250. The pair have struggled with money, jealousy, and opportunity on-screen, but that didn't stop them from purposely conceiving a baby. After the pregnancy news, Brandan and Mary's relationship grew worse, with Brandan yelling, not taking responsibility, and deciding to sleep in the town square during the day. But during the last episode, Brandan promised he would shape up as a partner and a future father. He and Mary became engaged and got her grandpa's blessing.
Brandan and Mary Taking Advantage Of Their Fame (What's Next)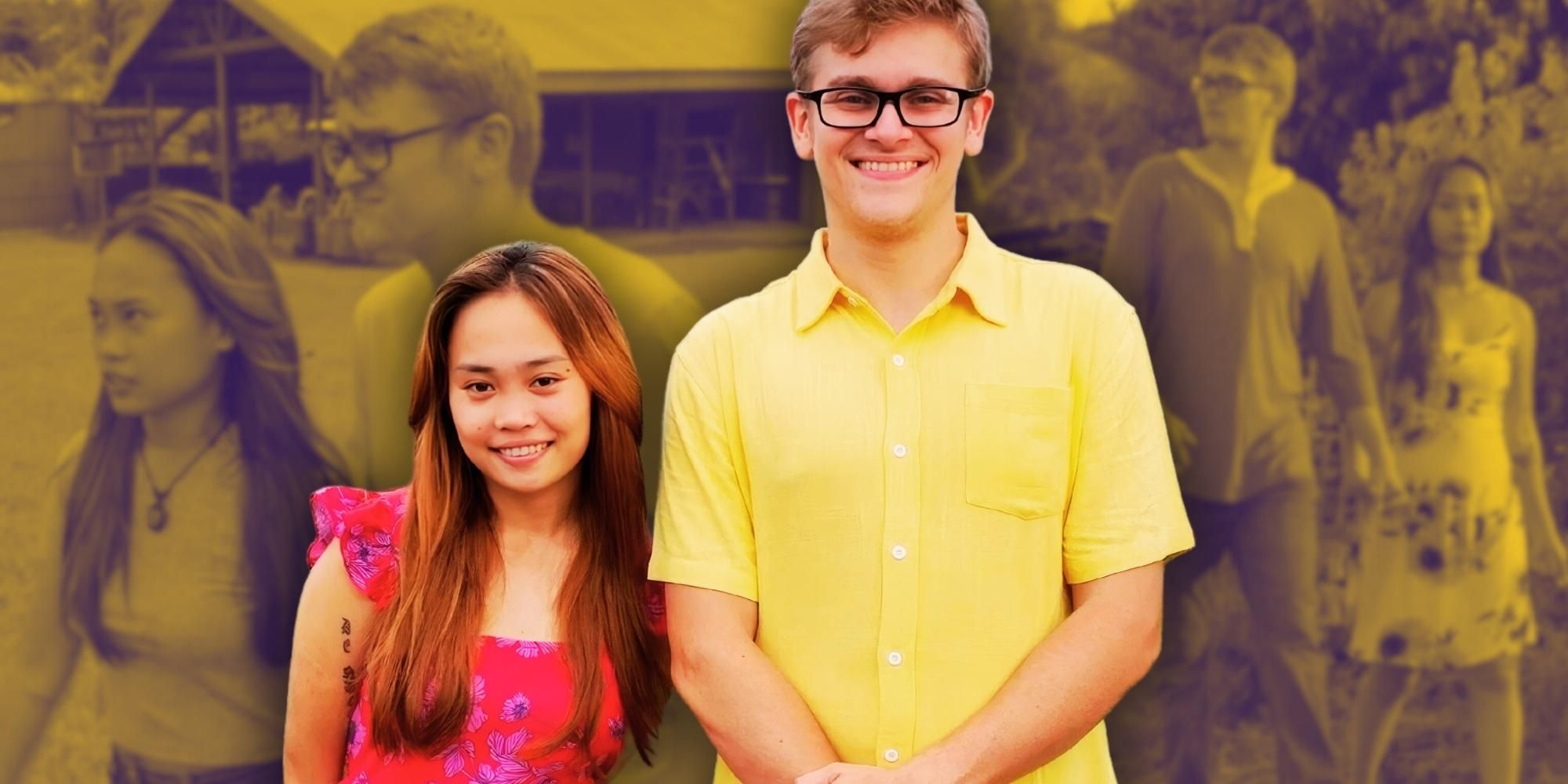 Brandan and Mary seem to be trying to take advantage of their 90 Day Fiancé fame. They each frequently use their Instagram accounts to promote their presence on Cameo, where fans can pay to get messages and videos from the pair. This could mean they could end up like some of the other franchise's airtime and clout-chasing couples like Jibri and Miona Bell or Natalie Mordovtseva and Mike Youngquist. Their rising fame might also incentivize them to post more controversial things to increase their online audience.
Paul Staehle and Karine Martins exemplify what Brandan and Mary could become. They had a seriously dysfunctional international relationship that they brought children into. However, the mess that was filmed and the popularity and viewership their drama garnered prompted their continued involvement with the 90 Day Fiancé franchise, no matter how toxic things were. Brandan and Mary could fall into that pattern of bad decisions, more children, and unhealthy circumstances, which could get them more airtime.
Brandan And Mary Are Alluding To More Children
Mary recently posted a suspect picture on Instagram that got 90 Day Fiancé fans speculating about whether she and Brandan were expecting a second child. With a caption cryptically saying "BLESSING" on a picture of Brandan making a heart around her belly, Mary led onlookers to believe they were pregnant again, given the lack of context. Mary and Brandan, both 24, have proven they can barely function in their relationship, so bringing on a second baby when fans don't even know how they've handled the first is concerning. Mary later confirmed, before shutting off the comments, that the photo was a throwback from her first pregnancy.
Brandon and Mary's first pregnancy shows that the pair are impulsive and don't have the means to support themselves. They don't think things through but are also caught in the throes of being with each other physically after having an online relationship for so long. Also, now that Brandan and Mary are married, in the eyes of Mary's religion, they can have more kids without disappointing her grandparents, and they may take advantage of that.
Brandan Is Still In The Philippines Despite Money Problems
One of the most stressful things about Brandan and Mary's relationship is their money issues. Mary dropped out of school allegedly because of Bradan's jealousy, and she runs a small convenience store in the Philippines. On the show, Mary and Brandan relayed that the store barely made any money, and they were buying items from one store and selling them for a higher price. Furthermore, Mary got them into debt by borrowing money to build the store. Brandan also arrived in the Phillippines without money after spending everything he had on their home and getting there.
Brandan and Mary appear to still be living in the Phillippines, which means they are under the same or similar circumstances. On the show, Brandan mentioned he couldn't work in the Philippines since he and Mary weren't married. Now that they are married, his eligibility to work status may have changed. But Brandan's wage in the Phillippines wouldn't be anywhere near what he could make in America. At this point, it's hard to determine how Brandan and Mary are supporting themselves and their baby, and it doesn't look like they are answering that on Instagram outside of their Cameo plugs, which is a red flag.
Brandon appeared smiling, while Mary appeared with her usual grimacing face. He had the comments turned off on the post. Having the comments off on their posts is a trend Brandan and Mary have done recently, possibly to avoid any backlash. Brandan and Mary may feel their situation and presentation on TV are so bad that they can't face the criticism from their 90 Day Fiancé audience. Having the comments turned off means they can't be publicly questioned on their page and could be hiding more. In any case, limiting comments is suspect.
Turning comments off also means they can control their narrative better and don't risk the backlash associated with responding to criticism. Brandan and Mary's relationship on 90 Day Fiancé: The Other Way has been a walking red flag. Still left this season is Brandon's mom's visit to the Philippines for Brandon and Mary's wedding, and it looks like drama will go down. Also upcoming is the Tell All, where viewers will get an authentic update from Brandan and Mary. While fans can hope their situation has improved, the red flags they present on Instagram still spell trouble.
90 Day Fiancé: The Other Way airs Mondays at 8 p.m. EST on TLC.
Source: Cameo, Mary Demasu-ay/Instagram, Brandan Denuccio/Instagram, Brandan Denuccio/Instagram